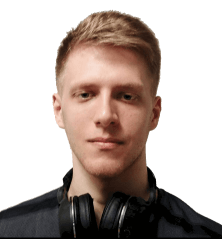 I am a code artist and a perfectionist. I love Go, Python and Rust.
Interesting projects
Nov 2016 - Present
Opera TV App store for TVs
Re-platformed the system onto a Kubernetes cluster, with GitLab CI-based automatic deployment of each branch on a new, isolated environment.
Kubernetes GitLab AWS Python Go Django
May 2016 - Aug 2016
Influency Twitch statistics database
Designed and implemented an innovative time-series database that stores and processes billions of data points every day, performs advanced analytics over them (interpolation, integration, ...), downsamples the data and enables users to instantly receive answers for their queries.
Python Cassandra Google Cloud Kubernetes
Aug – Oct 2015
JawneKsięgi Open Book Accounting system
Designed and implemented a bookkeeping software that publishes all the financial data of an organization in a friendly and readable way. Used by KWW Piotra Waglowskiego in the elections to the Senate - http://finanse-kww.piotrwaglowski.pl/
Python Django SQLite
Jul – Sep 2013
Daftcode Rightflow Real-time bidding system components
Created multiple components of real-time advertisement bidding system based on rtbkit – which is processing 100,000s of requests every second.
C++11 PostgreSQL Cassandra
Oct – Dec 2011
Daftcode Adlure Affiliate network software
Leading a team of programmers, implemented a Python front end for configuring the system and watching statistics, and a C++ back end for counting and handling advertisement-related web requests.
C++11 Python
Feb 2017 – Present
Aiakos Identity Provider
Open source, on-premise authentication gateway for web applications and enterprise intranets.
Python Django OpenID Connect
Aug 2014 – Present
pydbus Pythonic DBus library
Truly Pythonic API for accessing DBus objects.
Python DBus GLib
May 2015 – Mar 2016
siren Image builder for systemd-machined
Tool for building OS containers for use with systemd-nspawn and machinectl in a way similar to Dockerfiles.
Go Docker Systemd-nspawn
2010 – Jan 2016
RDF graph store using SPARQL as the input language, with support for automated reasoning.
C++14 RDF SPARQL Qt